What you learn in a single day can change everything. Executive Education programs dive deep into complex business theories in brief periods of time to yield immediate and substantial professional development results. As a program participant, you will learn from Weatherhead faculty members known for originating dozens of breakthrough business concepts. Jump into one of over 70 Executive Education programs at Weatherhead, and change everything. Find out what you can #LearnInADay.
Certificates
In addition to our roster of executive education classes, we also offer certificate programs in the following areas:
Leadership Lab for Women in STEM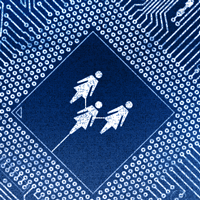 The Leadership Lab for Women in STEM provides professional development for women in technology-driven, male-dominated professions and is intended for women at all stages in their careers. Learn more.