Perspectives on what's driving our transitional economy
Posted 3.24.15
Jack Kleinhenz and Susan Helper present their perspectives on the economy in transition and how consumer spending and manufacturing can contribute to continued economic growth at the 41st Bowers Economic Forecast Luncheon.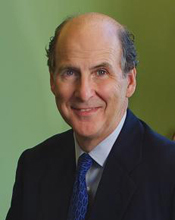 In the 41st annual David A. Bowers Economic Forecast Luncheon, Jack Kleinhenz, PhD, principal of Kleinhenz & Associates and the chief economist of the National Retail Foundation, and Susan Helper, PhD, chief economist of the U.S. Department of Commerce and Frank Tracy Carlton Professor of Economics at the Weatherhead School of Management, presented their perspectives on the economy in transition and how consumer spending and manufacturing can contribute to continued economic growth.
Presenting predictions about what the economy will do in the coming year is an intimidating endeavor. No one can see into the future, but, as Kleinhenz says, "We do the best we can… There's just no model that can capture all the complexities of all the variables we have to think about in the economy."
"If I seem unusually clear to you, you must have misunderstood what I said," quips Kleinhenz, quoting the oft-cited words of Alan Greenspan. In spite of the inherent complexities of making such economic predictions, the forecast does help combine the underlying issues and concerns that exist about the economy for analysis of what's happening and any actions consumers, businesses and policy makers might take accordingly.
Transition and expansion are cause for cautious optimism
Kleinhenz is reasonably optimistic about the economy, particularly in the Northeast Ohio region. He provided an overview from a retail standpoint, seeing the current position of the economy as being in a transition, possibly entering a new level of expansion.
Helper focused her portion of the forecast on the recent growth in manufacturing and what initiatives might help to sustain and bolster this growth.
"The slack in the economy is no longer obvious and substantial," Kleinhenz comments, analyzing four key economic indicators: GDP, unemployment, inflation and interest rates.
Consumer spending makes up about 70% of the GDP and thus makes for a good gauge of economic activity.
"The consumer is in much better shape than they were during those halcyon days of debt that influenced our spending prior to the Great Recession," states Kleinhenz.
In comparison to other nations, the U.S. consumer spends a significant percentage of the GDP. Several factors influence consumption. Consumers' confidence in the economy, their job security, how they see inflation, and their overall ability to spend as it relates to their net worth, savings and access to credit all influence whether or not they are willing to spend.
Wealth is also an important factor in deciding how to spend, and to that end, household wealth has been increasing. Rising wealth has provided for spending and job growth. In addition, Kleinhenz shared that debt service ratios are at 30- to 35-year lows, which should also give consumers more opportunities to spend. The question, however, is whether or not they are willing to spend.
In the Great Recession, service spending fell off, but trends in 2014 and into 2015 show that a larger percentage of our spending is now going toward services, Kleinhenz says.
Population shifts, wage growth and job creation
Kleinhenz predicts sustained wage growth in 2015 and noted that the labor market is on track. Referencing WalMart and Target's recent wage increases, Kleinhenz says, "I think we will see some wage increases to reflect less slack in the economy and labor market."
Job creation continues to increase, with 295,000 jobs created in February. The unemployment rate is at 5.5%. Low unemployment rates affect the inflation rate; consumers and economists are watching the Federal Reserve's movement on interest rates accordingly. Kleinhenz cautions that any move that is too fast or too soon with interest rate increases could impact the consumer's willingness to spend.
A challenge for businesses on the horizon will be the population change and the change in workforce population, Kleinhenz adds. As the population growth is anticipated to slow, at just .7% increase over the next ten years, our expectations for retail and services offered must adjust. Add to that the decline in workforce participation—10,000 people a day are retiring, reports Kleinhenz—which impacts the way we produce and consume goods as well as the kinds of services we offer.
This is especially important in Ohio, where population growth is flat lining and possibly even declining. Recession, anemic growth and slower immigration are all influencing the labor force.
In spite of the changes in population in Ohio, the region has much to gain from the growth in the manufacturing sector. Manufacturing provides high-wage jobs, it is a source of innovation, it is important for reducing our trade deficit, and it makes important contributions to environmental sustainability. It represents 12% of the GDP.
Lately, we have seen a bump in manufacturing employment, says Helper. Since the 1960s, the U.S. has had between 15 and 17 million manufacturing jobs. The recent growth of more than 900,000 jobs in manufacturing represents more than recovery, it represents a structural change, says Helper. There's more good news in manufacturing and particularly for Northeast Ohio – two industries have accounted for an over 40% rise in shipments: transportation equipment and petroleum and
coal.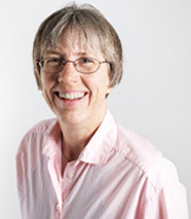 The Obama administration is interested in bolstering this sector of the economy. Helper quoted President Obama's speech at the City Club of Cleveland on Wednesday, March 18, in which he emphasized creating new manufacturing jobs: "We do better when everyone has a chance, not only to benefit from America's success, but to contribute to America's success."
Manufacturing "spillover" and higher wages help middle class
Helper shared manufacturing's role in the middle-class sector and how it provides benefits to the rest of the economy in what economists call "spillover," or the way benefits spillover to other areas of the economy even if you are not directly involved in manufacturing. Some of these include investing in basic research (corporate and research and development labs), technology transitions and the genesis of manufacturing institutes, and training.
Government can help promote these spillovers in the places where the market fails to provide investment, Helper says.
Helper gave an overview of the wage benefits in manufacturing, sharing that manufacturing workers make about 8% more than other industries when you control for demographics, union presence and so on, and about 16% more including benefits. These differences are due to the fact that these workers are often working with more capital, and skilled and motivated workers are necessary in these fields. These workers also often work more hours and obtain more benefits. Wages are often higher in manufacturing for new hires than they are in other industries.
There is, however, a gap in value added across the manufacturing industry. A survey of automotive stampers revealed that the bottom 10% of companies have about a $35,000 value added per worker. On the opposite end of the spectrum, 2011 data yielded about $130,000 value added per worker, and today that figure is more like $200,000, Helper says. This translates into a difference in pay: on the low end pay is about $9/hour, and at the other end $17 per hour, plus benefits not included here.
What are the higher end firms doing differently, asks Helper. They consistently perform for best maintenance, engage in quality circles, undergo product design, and develop trusting relationships with their customers. These methods lead to higher productivity and higher wages.
In order to promote manufacturing and support smaller manufacturers, a structural change is needed, says Helper. This structural change will provide new jobs and employment, help bring new skills to firms and workers in the production process, and open up investment opportunities for small manufacturers in order to employ workers with a higher skill set and higher occupational mix, which will increase wages for individual manufacturing workers and larger manufacturing sectors.
Public and private partnerships will promote the kind of action that will make this a reality, Helper says. She cited as an example the pilot program America Makes, the National Additive Manufacturing Innovation Institute located in Youngstown, Ohio, which is helping the United States grow capabilities and strength in 3D printing. America Makes is a central place where firms can go to share knowledge. Case Western Reserve University and Sears think[box] were among the universities that led to the creation of America Makes, and its faculty members are playing a leadership role in the organization.
The Bowers Economic Forecast Luncheon took place Friday, March 20 at the Westin in downtown Cleveland. Over 450 members of the regional business community and Weatherhead alumni, faculty and students attended the event, which is sponsored by the Weatherhead School of Management.
For more information about sponsoring or attending the 42nd annual Bowers Economic Forecast Luncheon next March, please contact Cheryl Lauderdale.
Thank you to all of our sponsors for supporting this event!
Weatherhead offers a master's degree in Operations Research and Supply Chain Management, an undergraduate degree in economics and professional development programs that cover a range of topics to drive efficiency and profitability.
---
Interested in learning more about Weatherhead programs? Request more information or apply now, or register for one of over 70 open enrollment courses through Executive Education.
Weatherhead School of Management at Case Western Reserve University cultivates creativity, innovation, and purpose-driven leadership to design a better world.